Pro Appliance Installation Specializes in the Installation
of All Major Household Appliances.
If you are looking for a professional company to assist you with your home appliance installation needs, our highly-skilled, expert installers are ready to facilitate you with the efficiency and professionalism we have built our reputation upon.

Our stellar management and installation team is dedicated to excellent customer service. By incorporating the latest routing and tracking technologies with time proven systems, we have the logistical capacity to service the appliance installation requirements of homeowners and retailers alike. Our extensively trained installers are prepared for any situation regarding the delivery, installation, and responsible disposal of existing appliances.
Monday - Friday
9:00 am to 4:00 pm
Saturday & Sunday
CLOSED
Upcoming Closures

2023
May 29
July 4
September 4
November 23 and 24
December 25
2024
January 1
For fast, easy cooking, microwaves have become a valuable appliance in homes today. To save counter space, they can be installed over ranges and provide ventilation, or built into cabinets. There are even easily accessible microwave drawers. For the sleek look of your built-in microwave, we can help you order a standard or custom trim kit with one of our trusted trim kit company partners.
Installing a range hood for your stove or cooktop helps the ventilation process by sucking up smoke, grease, steam, and other odors. Proper ventilation is key to a healthy home and an essential part of the cooking process. Whether you need an under cabinet range hood, downdraft hood, or chimney hood, Pro Appliance Installation can install your unit expertly and quickly!
There are a variety of gas and electric cooktops available today. Having a cooktop can save space and allow for more adaptability in kitchen configuration. From simmer burners to power burners, island cooktops to counter cooktops, and downdraft cooktops to cooktops with range hoods, we can handle any job.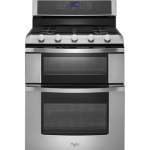 With many sizes and styles of modern gas and electric range ovens on the market today, finding a unit to fit your kitchen space is no problem. Pro Appliance Installation is comfortable installing any brand, make, or model of stove or oven. We can help you move your old stove or oven unit out, making space for your new gas or electric unit.
Dishwashers bring speedy cleanliness to a kitchen relieving stress and hours of tedious work from the homeowner. Pro Appliance Installation can help you install a top of the line dishwasher which will become the kitchen helpmate of your dreams! Dishwashers are one of our most commonly installed appliances.
Custom Quote
We provide quotes in writing for every project. Contact us today for a custom quote.
Get Quote